What is kumaneko?
kumaneko is a free open source web application builder that allows you to easily build a system that suits your business without any knowledge of system development and can be used in any environment, whether cloud or on-premises.
You don't need to write any code because you can create an application just by dragging and dropping fields such as texts, attachments and tables.
kumaneko differs from other software in some ways, but once you master the basics, you're free to build most of what you want to do.
No-code
With kumaneko, you can create business apps without any coding, regardless of your programming skills.
In addition, record data transfer between apps and PDF output can be realized with simple settings, and it is also possible to change the contents of the record according to the conditions of the record with rich Functions.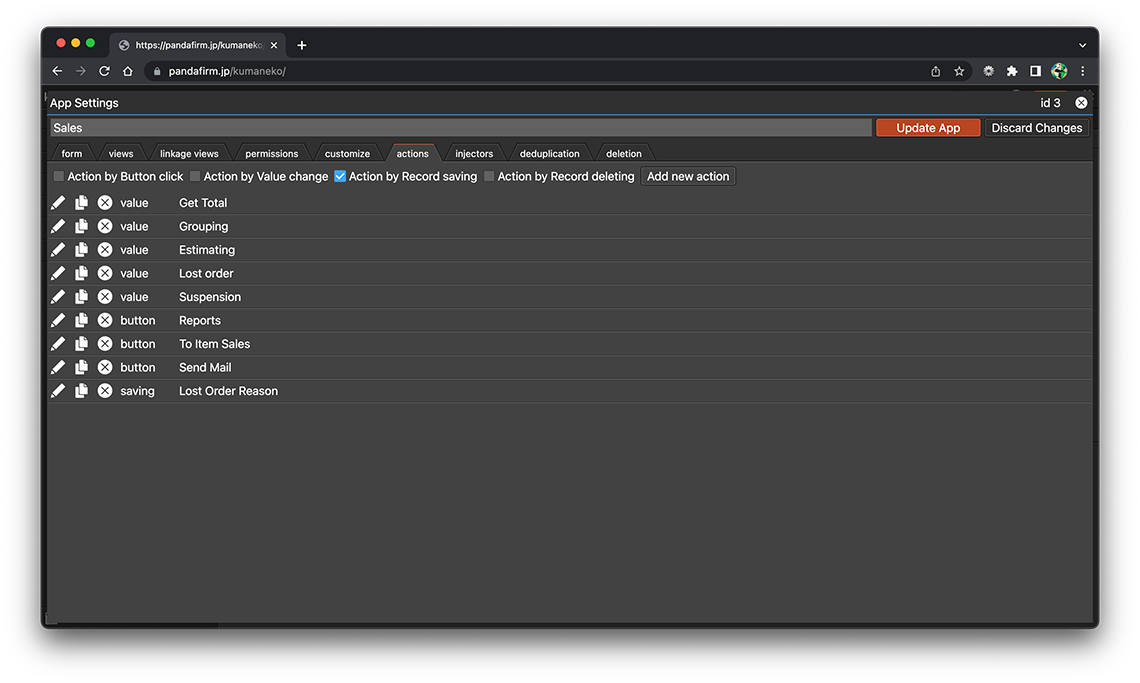 Built-in actions list
by Button click

Change the color of fields depending on conditions

Disable fields depending on conditions

Hide fields depending on conditions

Switch options for selectable fields such as checkbox depending on conditions

by Value change

Output PDF

Transfer records

Send mail

by Record saving

Suspend record saving on conditions
In addition, various Functions such as automatic calculation of elapsed days and string manipulation are available.
Low-code
kumaneko provides APIs that enable engineers with programming skills to develop apps more easily and in a short period of time.
It is possible to add functions that cannot be covered by standard functions and to build linkages with external services.
Product Updates