What is freepei?
freepei is a free online photo editor that allows you to edit images on a browser that does not require installation.
I think it's best to use the image editing software you're used to, but depending on the situation, you may not be able to edit, such as when the installed PC breaks down or you forget your laptop when you go out suddenly.
Since freepei allows you to edit images anywhere you have a browser, you can work at any time and place.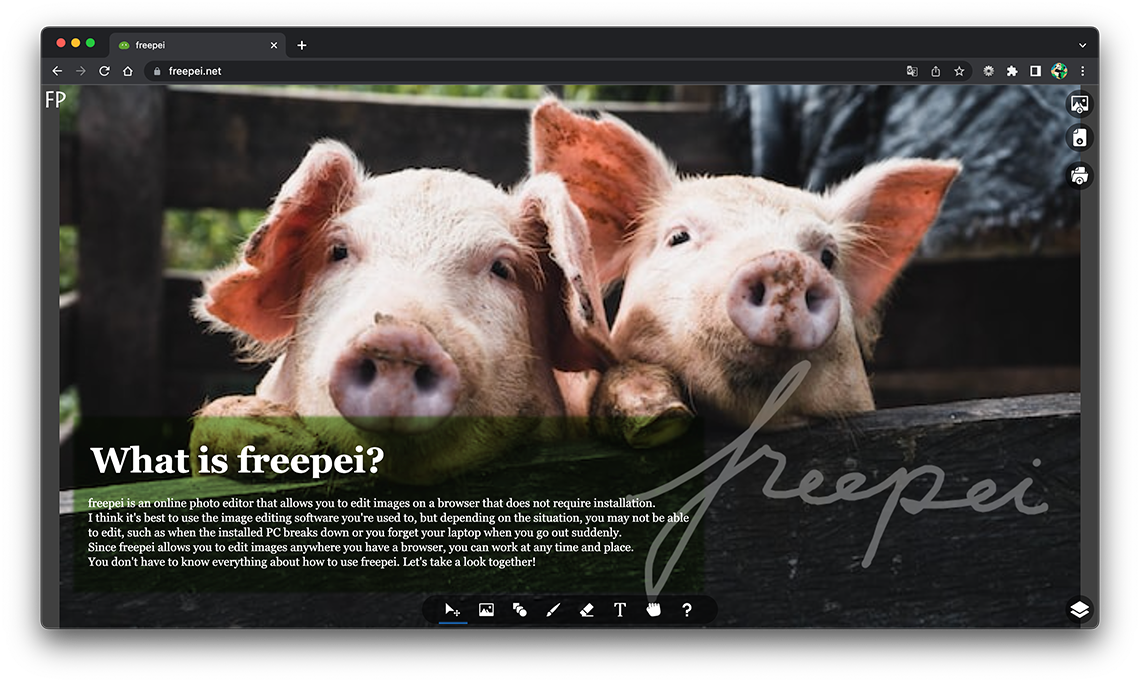 Free online photo editor without membership registration
freepei is a cloud-based image editing application developed so that you can work at your favorite time and place by narrowing down the functions to simple image editing.
Images/brush arts/figures/text are managed individually in layers, so you can arrange multiple images, move them by dragging, and change the stacking order freely.
Various layer effects
Objects in layers can quickly change their appearance in a non-destructive way using various effects and blending modes.
Layer effects are linked to the object, so the same effect is applied even if you move or edit the object.